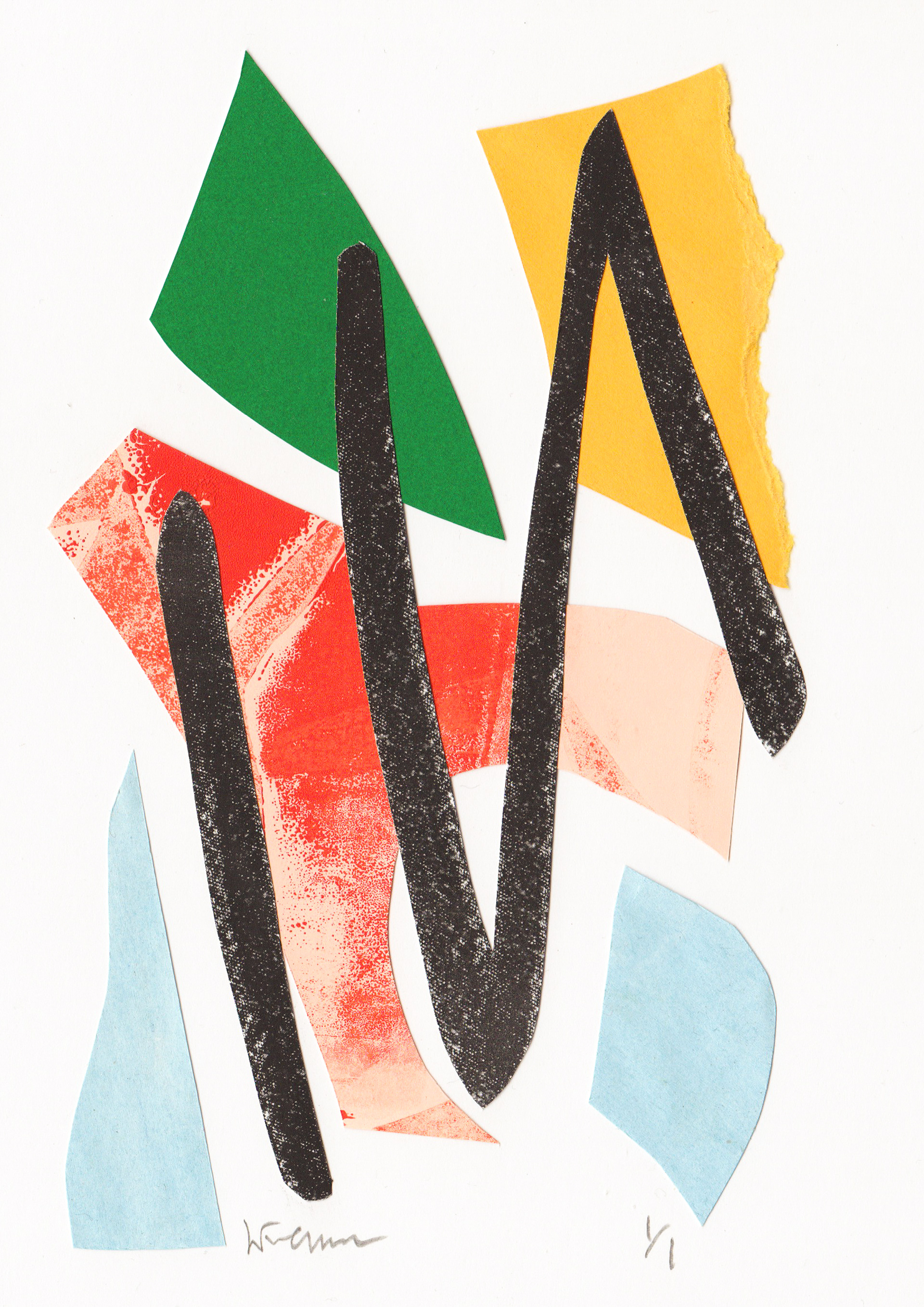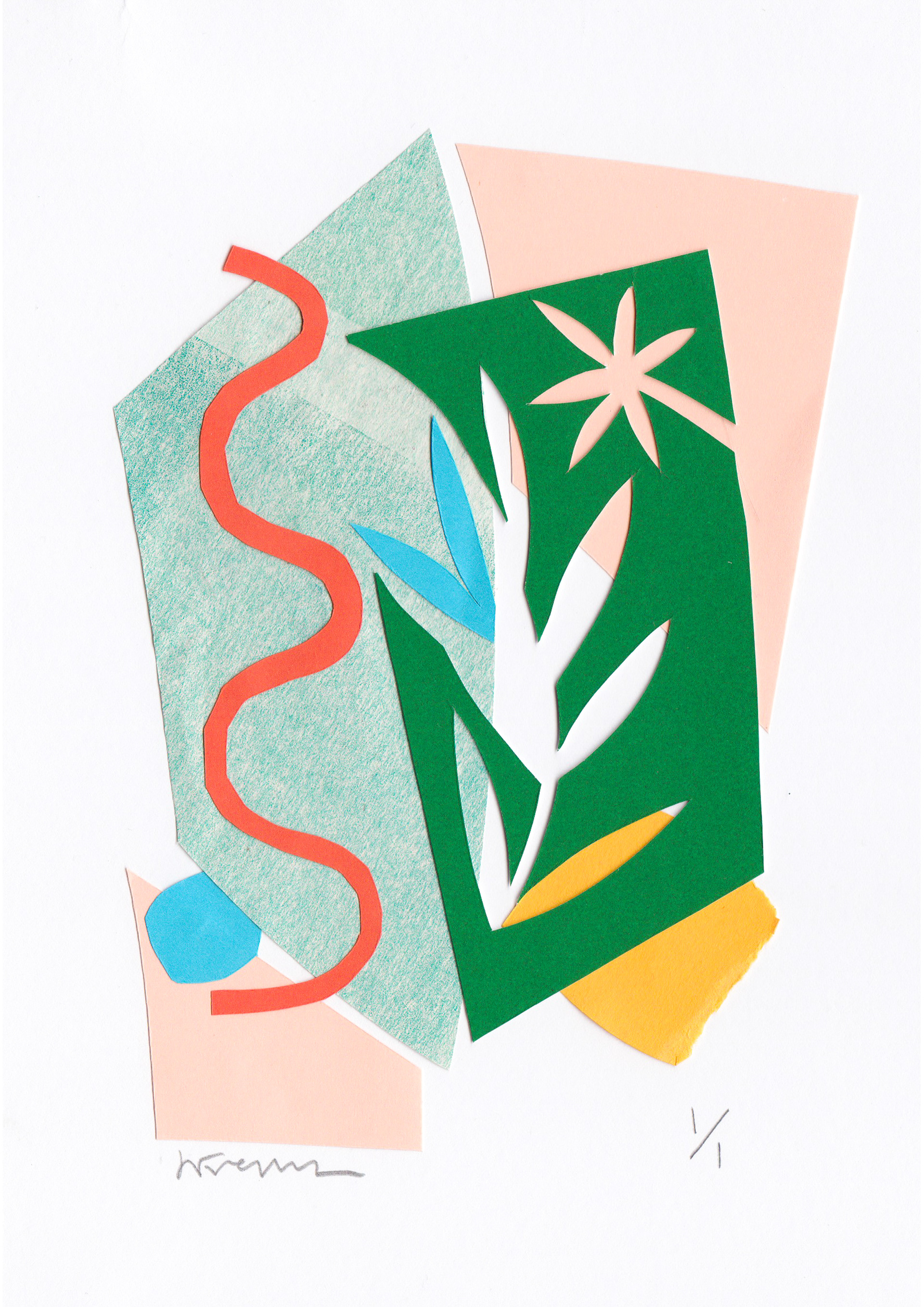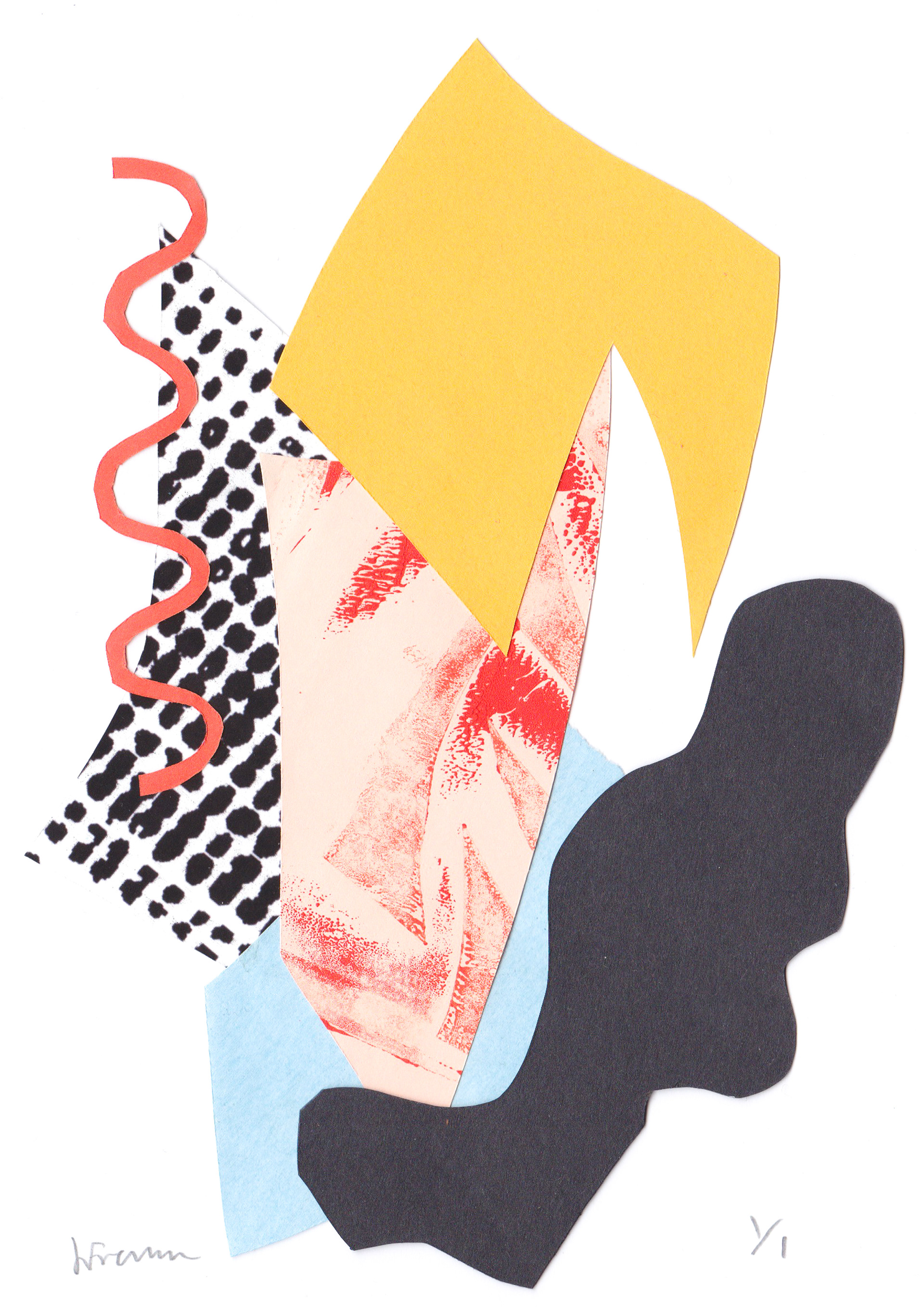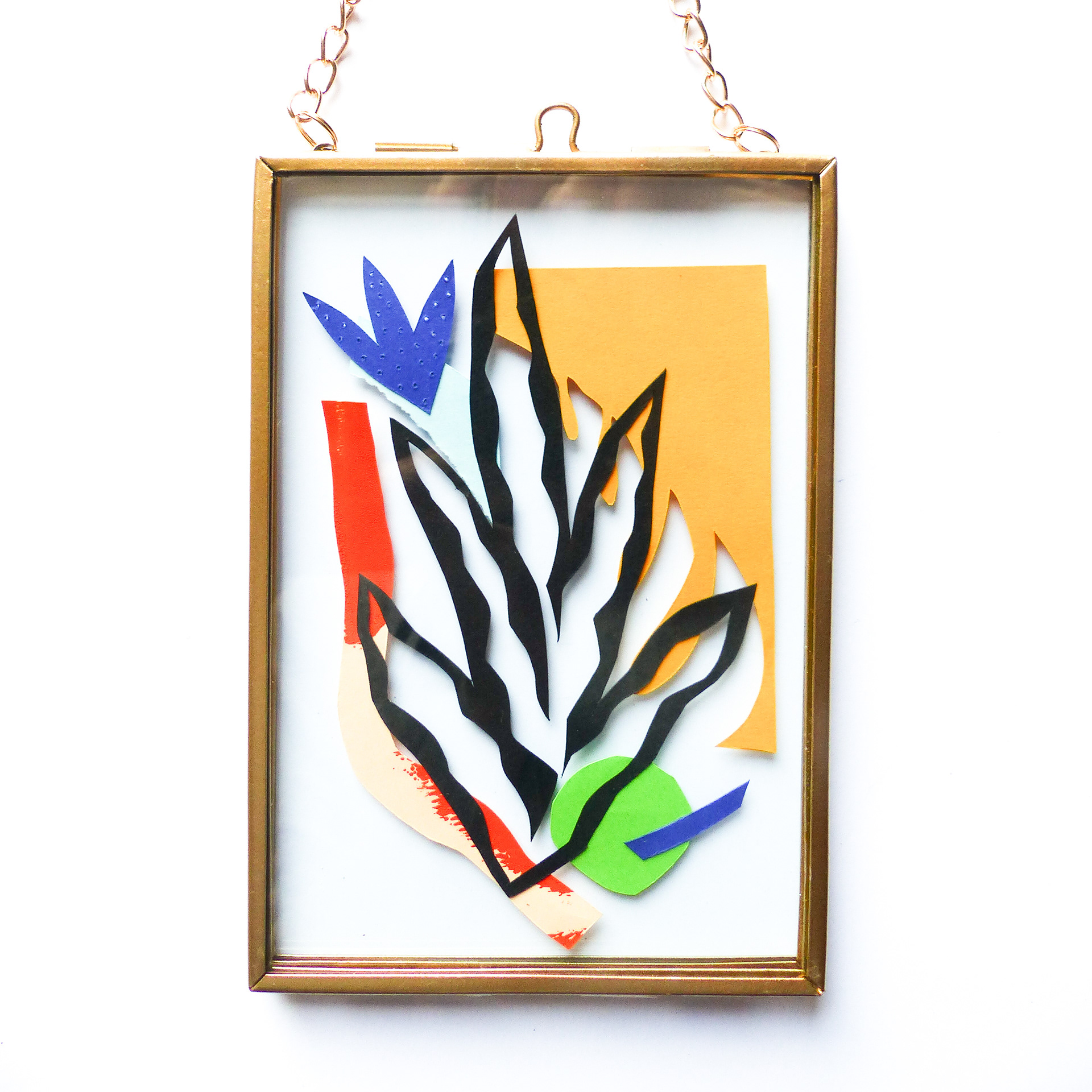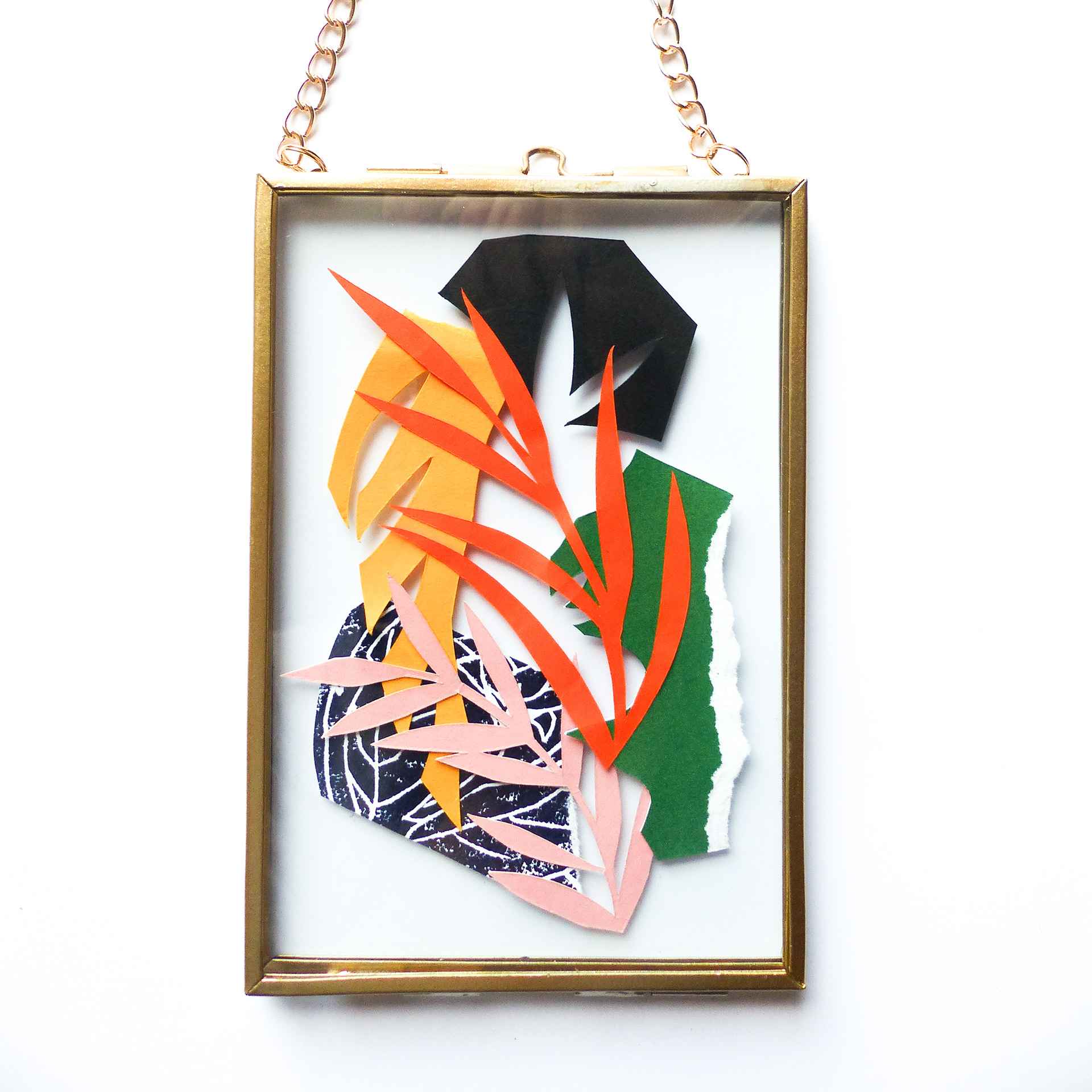 The collage process leaves space to be incredibly free and playful, starting by cutting out bold  shapes inspired by tropical botanics, then trying out various compositions, colour palettes and layering before having to glue down. It is an almost childlike process that relies on an instinctive sense of balance regarding form and colour.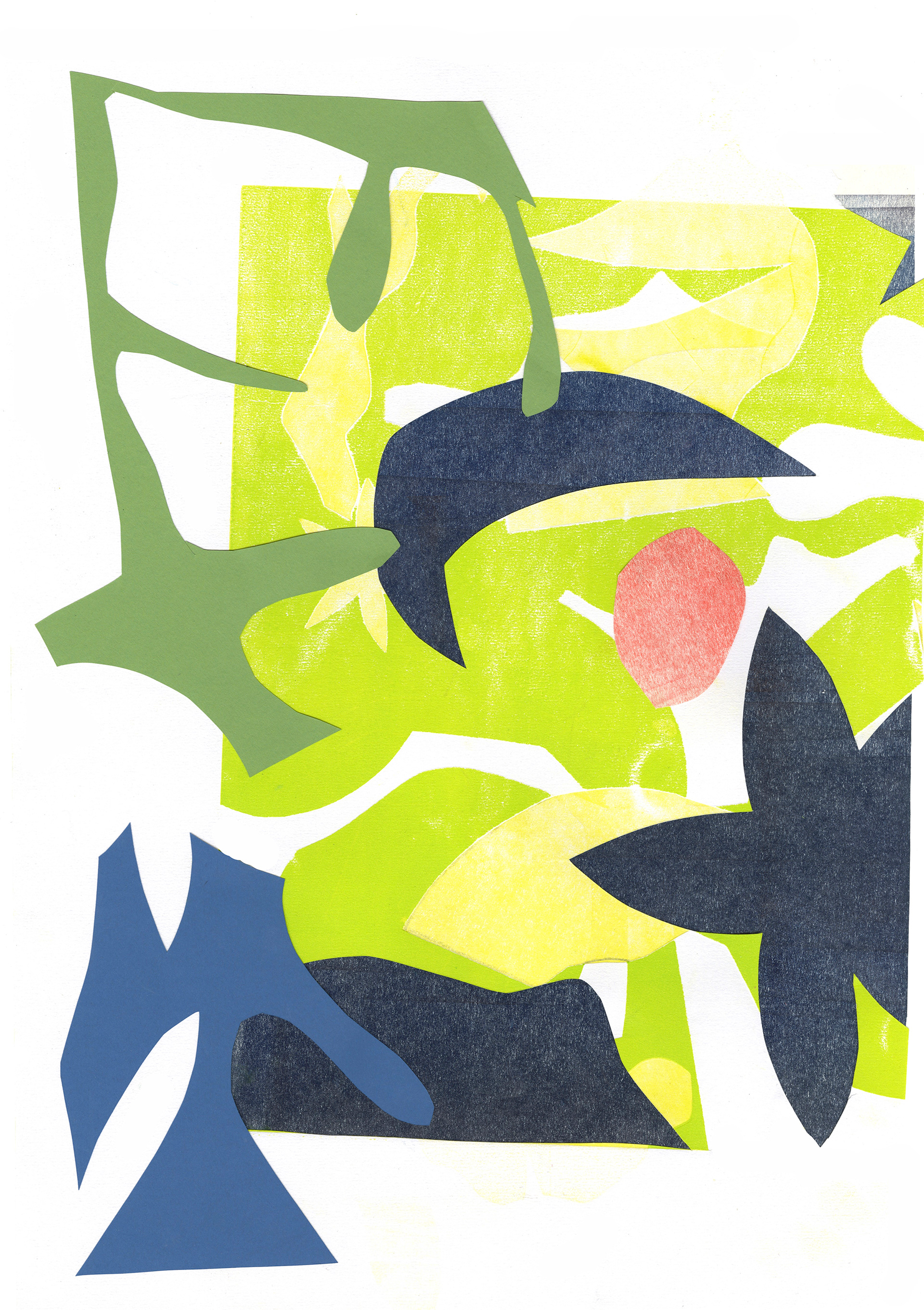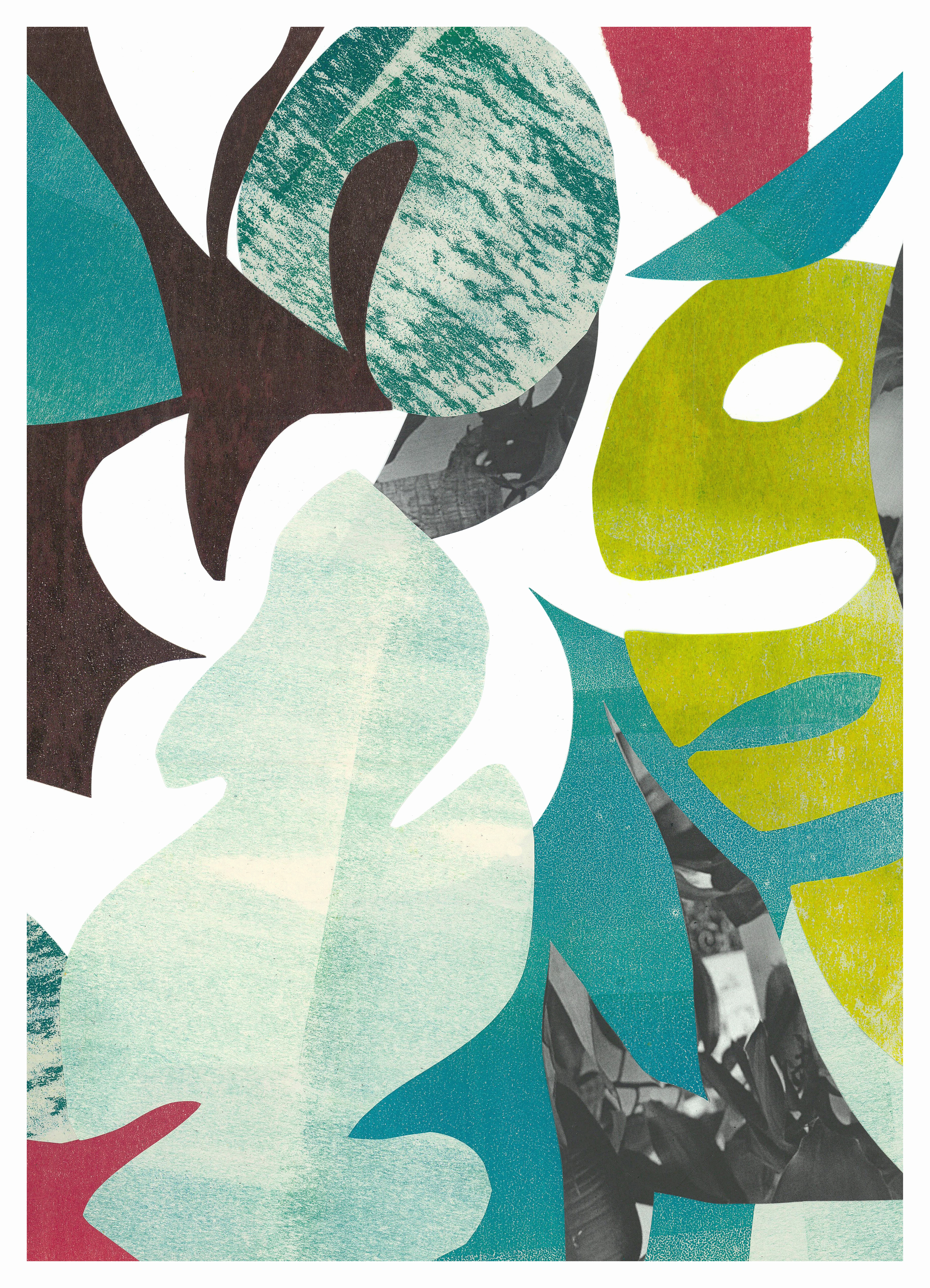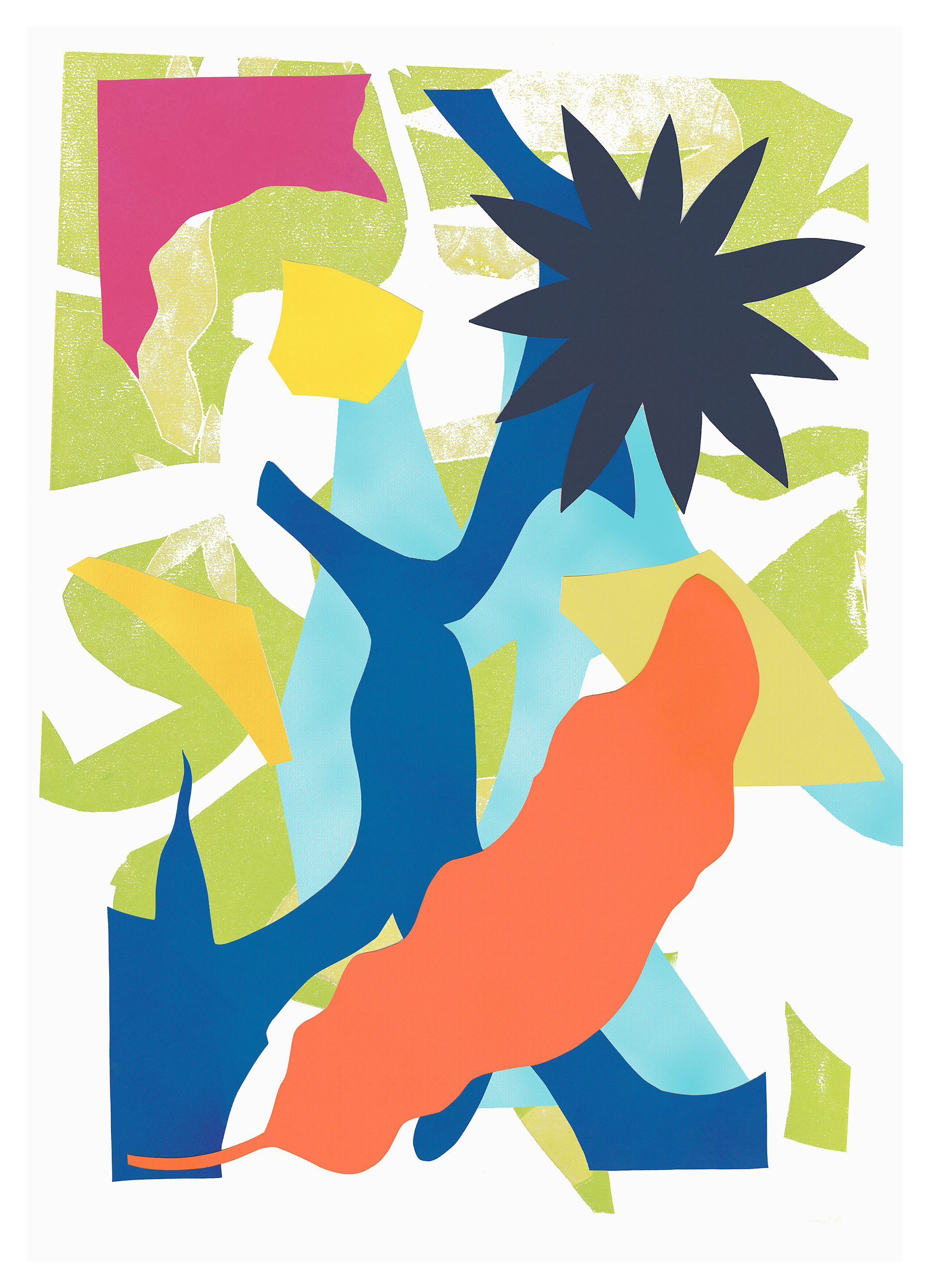 Lucy combines a wide range of print processes to create vibrant designs full of texture and joyful colours. ​Beginning with mono-printing, she uses rollers and ink to create textures on paper, however screen and lino printing often come into play too!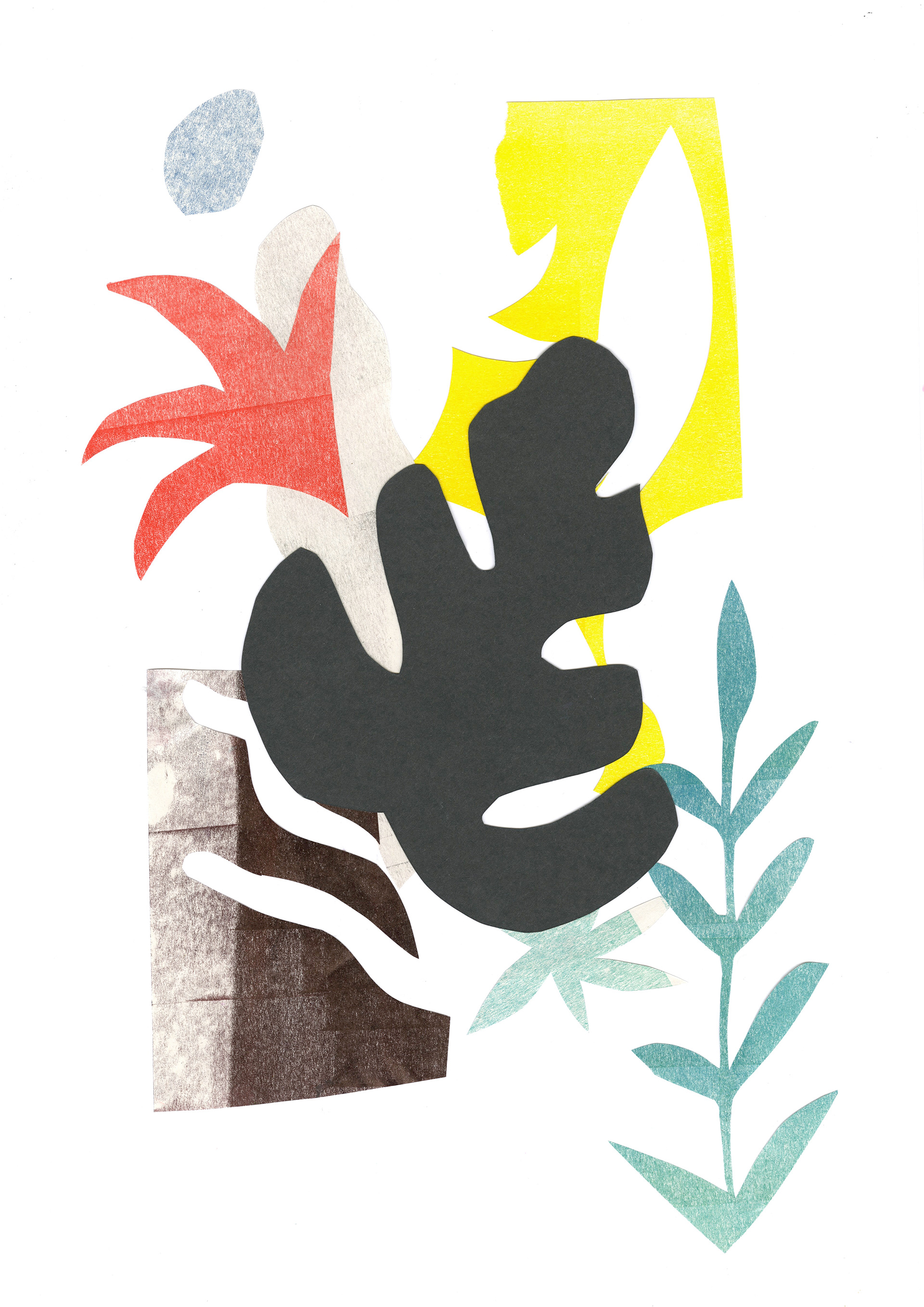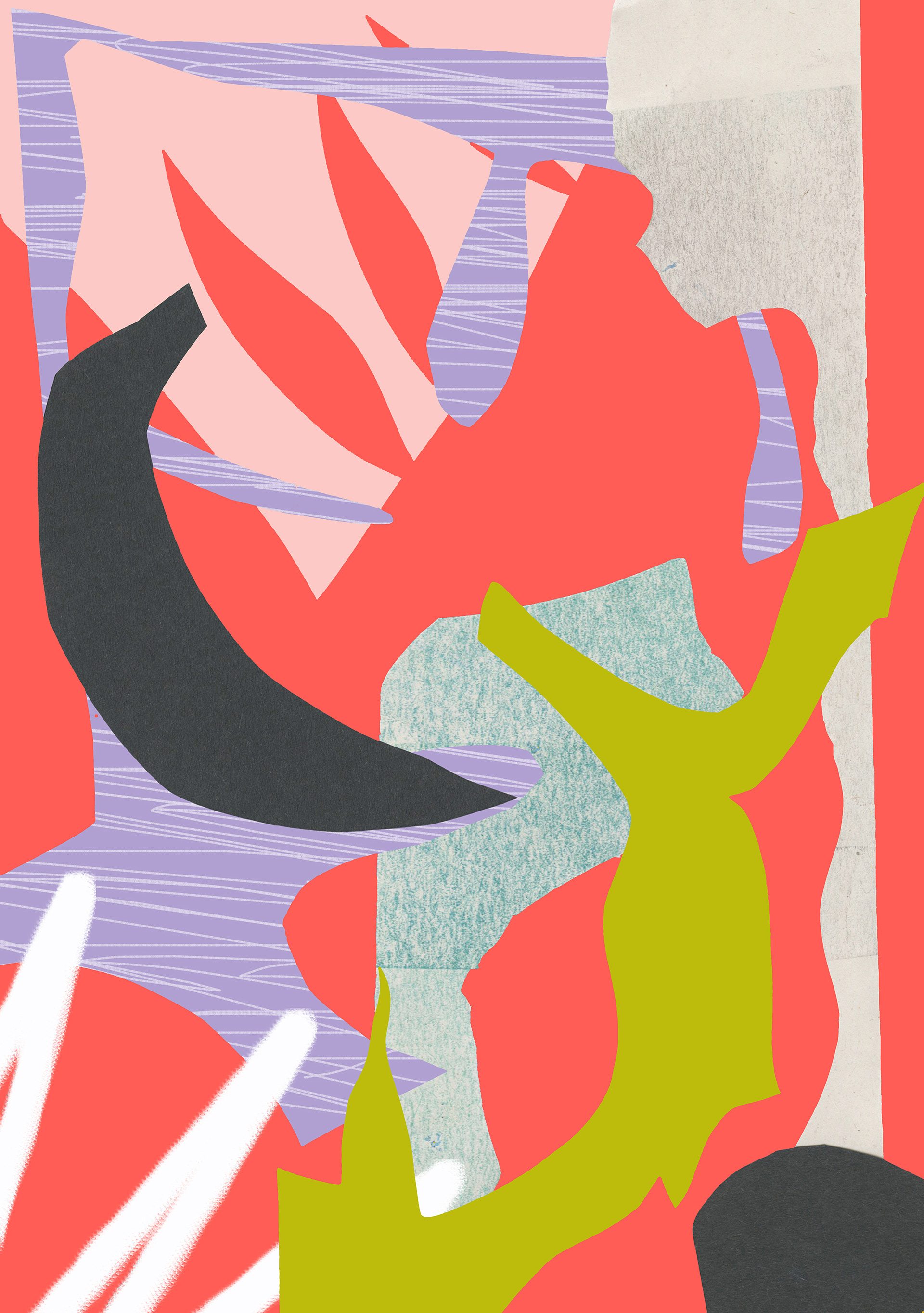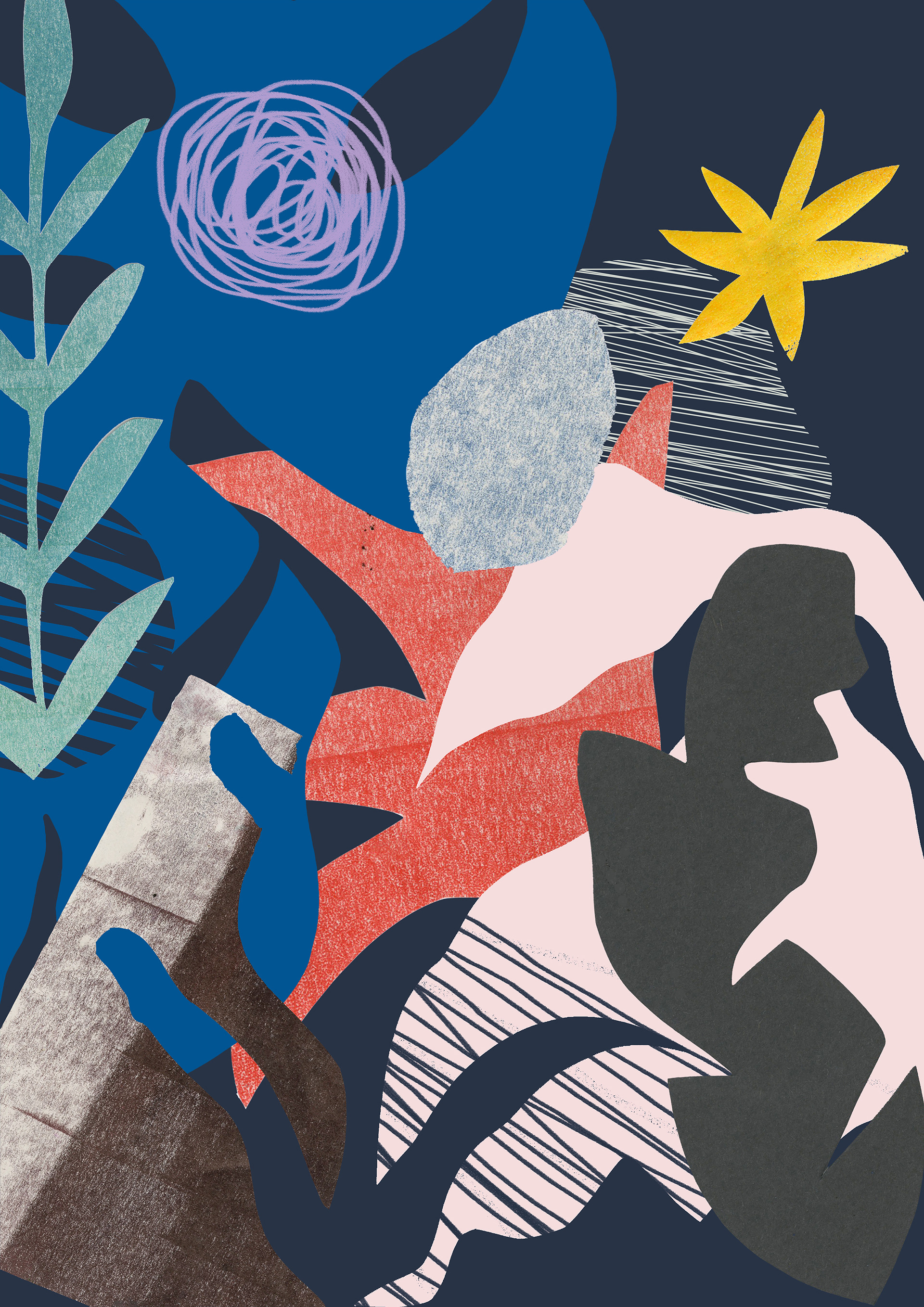 These printed textures and collages sometimes form the basis for digital designs, creating more space to play with composition, colour palettes and add other elements such as photography. This stage of design has led to some of Lucy's most dynamic and joyful works.